Solar Charging
the BLUETTI EP500 PORTABLE SOLAR GENERATOR
The EP500, the most powerful solar generator ever created by Bluetti.
At Bluetti, they are not only committed to the research and development of medium to small size portable power stations, they are also dedicated to developing high-power, large capacity solar battery storage products for those moments when you need them most.
Enter, the EP500....
The new EP500 Solar Generator contains a enormous 5100Wh LiFePO4 battery pack.
Not only this, but the EP500 battery is long lasting with over 6000 charge cycles.
Accompanying the battery, is an AC inverter rated at 2000 watts of continuous output power with a surge capacity of 4800 watts.
The inverter used in the EP500 is the same high quality unit from the AC200P series.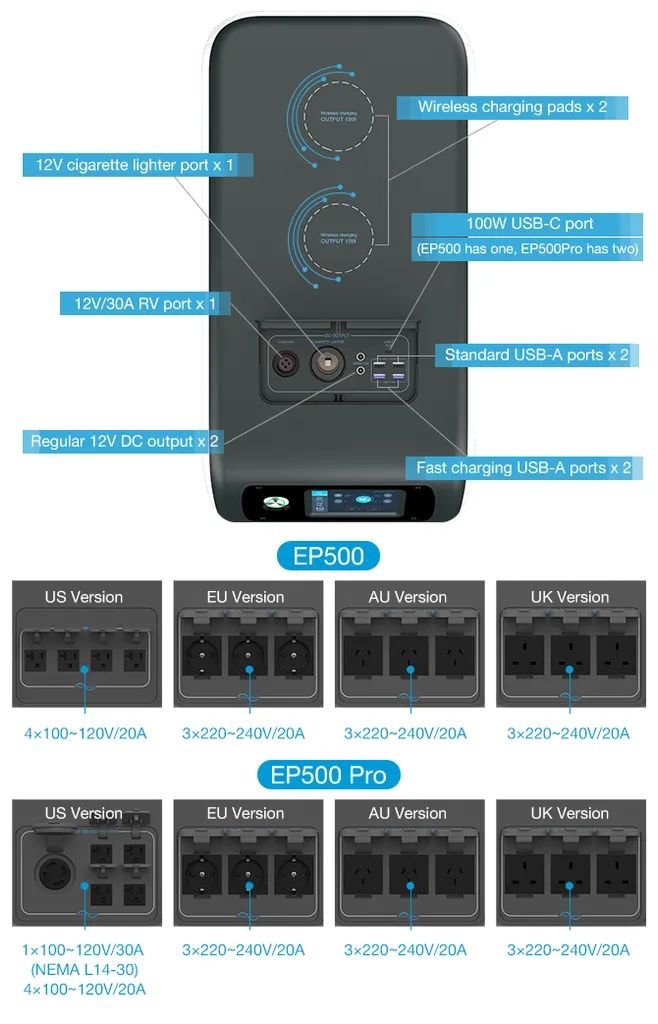 NO INSTALLATION WAIT TIMES
Giant energy companies like Tesla and Sonnen sometimes have year long waiting lists in order to get their PowerStation's installed.
The Bluetti capitalizes on mobility meaning there is absolutely no installation needed – a game changer in the large capacity solar battery market.
SUPPORT WITH THE REMOTE APP ~ B-LYNK
The Bluetti EP500 now supports a remote app allowing you to monitor and operate your power station remotely.
By installing the exclusive B-Lynk app, you will be able to easily monitor your EP500's status and adjust its settings whether you are right next to the device or a thousand miles away.
This means no more walking to your solar generator in order to determine the remaining battery capacity or inverter capacity.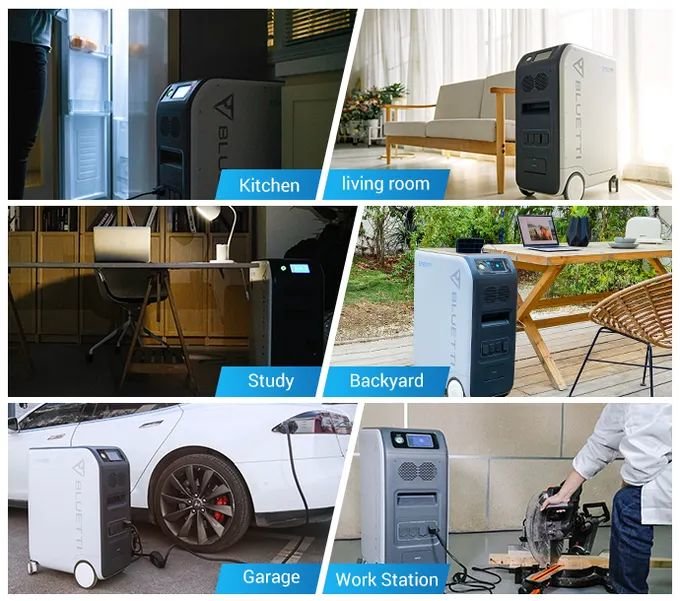 BLUETTI EP500 LOAD CAPABILITIES
The rated AC inverter output of the EP500 is 2000 watts, this is certainly not high enough to power all of your home's electronics.
However, Bluetti has an option to double the AC output. For higher power loads, Bluetti is releasing its own "Fusion Panel terminal board".
With this accessory board, you will be able to connect two EP500s in series, to double the rated 4000-watt power output.
This added power output will allow you to run your home air conditioner, clothes dryer, in-wall electric heater and other high-power appliances without any problems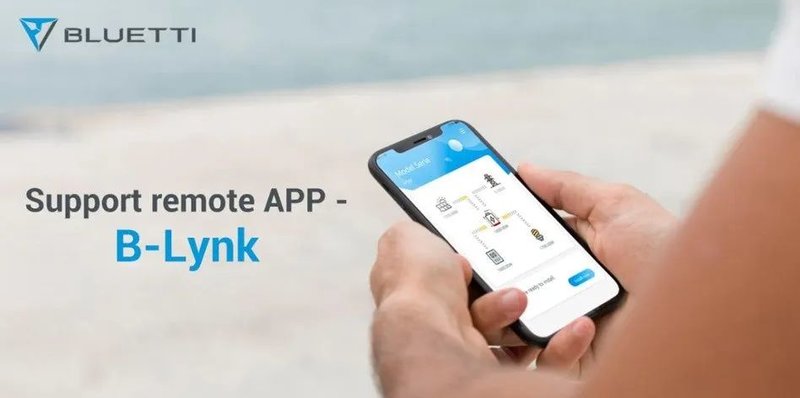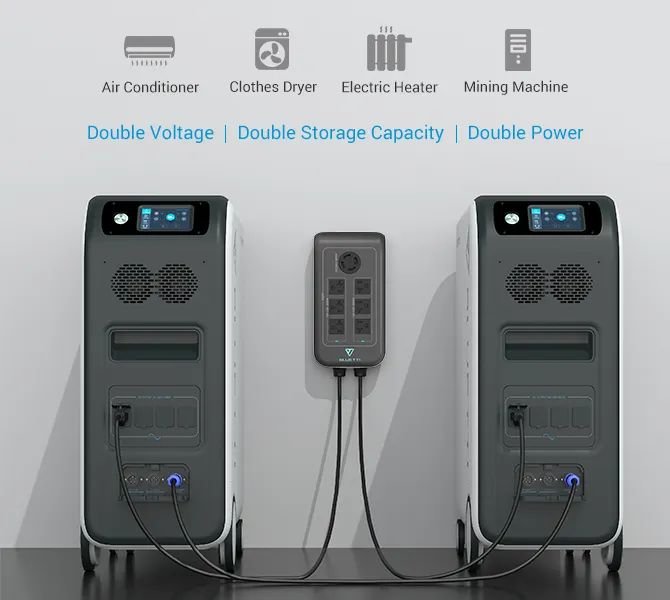 EP500 CHARGE CAPABILTIES
As we have already mentioned, EP500 is equipped with the highest-capacity battery pack ever in the Bluetti lineup.
To charge the battery pack, the generator allows up to 1200 watts of PV input through its built in MPPT input.
With direct sunlight the EP500 takes only 4.75 hours to fully charge with solar input alone. Additionally, the EP500 can be charged via AC wall outlets at 600 watts.
WHAT IF I NEED FASTER CHARGING?
By using the two input ports simultaneously, the EP500 can be recharged at up to 1800 watts (1200W+600W), doing this will result in fully charged batteries within 3 hours!
WHAT CAN THE BLUETTI EP500 POWER?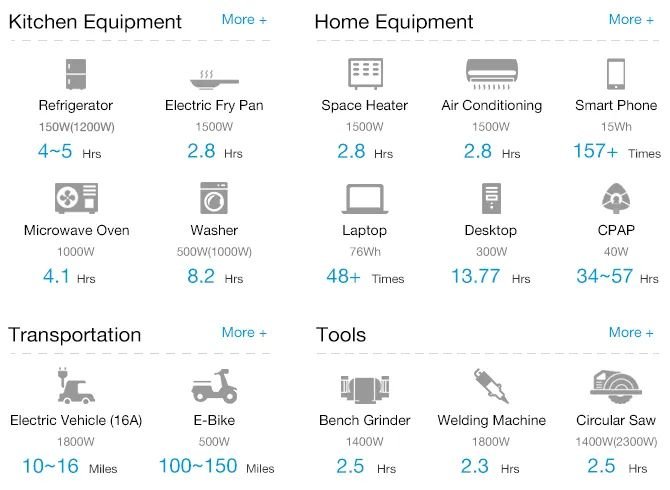 HOW LONG WILL THE BLUETTI EP500 LAST?
The self-developed battery management system (LiFePO4) including the battery pack has a maximum 6000+ charge cycles.
Considering the average household energy consumption of 3kWh per day, the Bluetti EP500 could theoretically achieve up to 40 years of service life, and that's without even using any energy from the grid!
Additionally, Bluetti provides a 5-year warranty and lifetime technical support for the EP500
CONCLUSION
You are able to pre-order the Bluetti EP500 here
Please feel free to contact us for more information about the EP500 portable solar generator.